Esḵéḵxwi7ch tl'a Sp'áḵw'us Place
Affordable Homes with Supports on Government Road
Esḵéḵxwi7ch tl'a Sp'áḵw'us Place will create 27 much-needed equitable and affordable homes for women and children.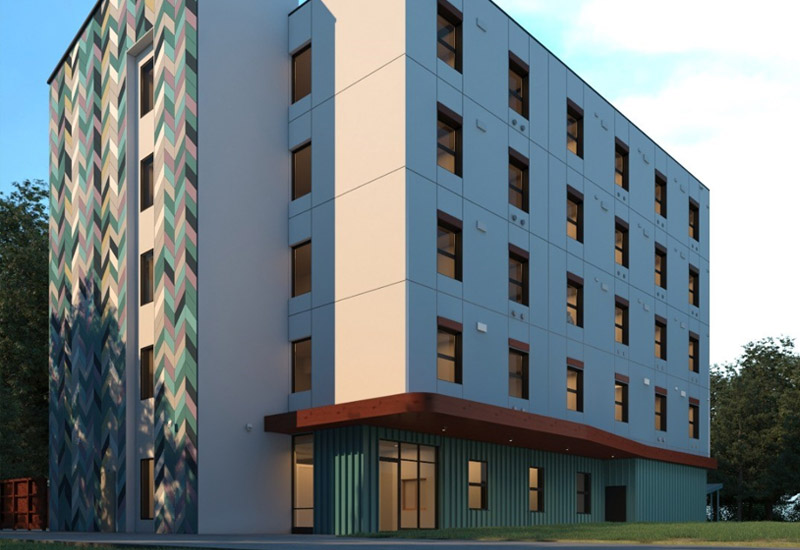 Esḵéḵxwi7ch tl'a Sp'áḵw'us Place means gathering place of eagles.
These homes will be exclusively for Squamish members, with priority given to:
Training and Employment Opportunities
In partnership with the Nation, throughout the development process, this project aims to build the capacity of our local community through our employment and training opportunities and contracting practices that support Squamish Nation employees, suppliers, and businesses. 
Thank you to everyone who joined us in-person and via Zoom at our community meeting at Totem Hall on April 26, 2022. We appreciate you taking the time to share your ideas and comments about the project with us. On August 13, 2022 the building was officially blessed and the official breaking ground ceremony was held on August 23, 2022. Construction on the project has commenced.
The Government Road project is located on Siyich'em IR 16 in the Squamish Valley, between Brackendale and Garibaldi.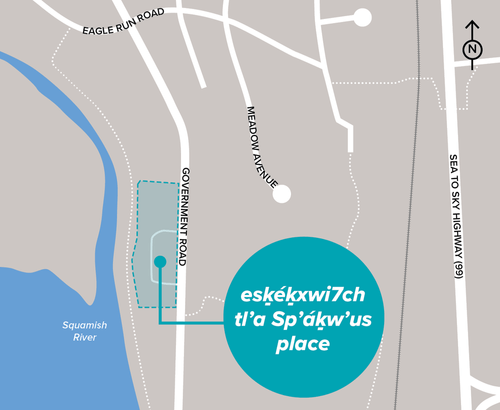 Rent, Applications and Occupancy
This development will offer a range of rental rates based on income levels and will be designed to accommodate low-income households. Rental rates will be determined by the BC housing rental rate structure.
Applications will be managed by Hiy̓ám̓ Housing, separate from the Nation's housing list. Occupancy is expected by Fall 2023.